Squealing or a shaky steering wheel while coming to a stop may indicate that your brakes need service. Here at Posner Park Chrysler Dodge Jeep® RAM, you can count on us to accommodate all your automotive needs, such as brake maintenance and repair.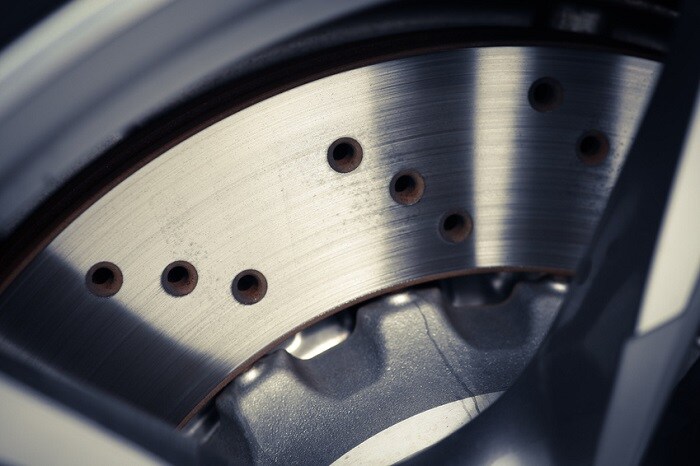 Brake Basics
A moving car possesses kinetic energy, which is the energy of motion. Once our foot hits the brake pedal, an assembly-line of actions occurs within our braking system. The lever from the brakes drives a piston into a narrow cylinder, where brake fluid then travels through various cylinders before pushing the piston against the brake pad, which pushes against the brake disc. Heat is then manifested from the brake pad and brake disc, causing your wheel and tire to slow down.
You can usually tell when one of the components of your brake system is starting to fail because of the noises it will make. A squeaking or squealing sound is common, and you may even experience grinding when stopping, which can indicate a brake pad failure. Your brake pedal feeling spongy and your steering wheel vibrating are additional telltale signs your brakes are in need of service.
Alternatively, you may notice your brakes simply aren't working like they used to-it takes you a greater distance to stop or more force to bring your vehicle to a stop. Brakes can become worn out from regular use, or from the driver regularly slamming too hard on the brakes.
Why Choose Us
At our local Chrysler service center, we specialize in the trifecta of car upkeep: service, repair, and parts replacement. Whether you're in need of a routine oil change or transmission repair, our car technicians serving Four Corners, FL cater to all maintenance needs with precision and efficiency. To provide convenience, we offer a slew of perks at our dealership:
Express Lane services
Online appointment scheduling
Service and parts specials
Drop-off and shuttle service
Mopar® products
Accessories
And more!
Our technicians are factory trained and certified, and they are always 100 percent transparent with the work they do on your RAM 1500 or Chrysler Pacifica. Rest assured that your vehicle is in great hands here at Posner Park.
If you live in the Davenport, FL area and are looking for a reliable service center to bring your car, truck, or SUV, book an appointment with our Dodge dealership serving Orlando, FL today to give your vehicle the service it deserves! You can give our service center a call at 888-557-6380 to learn more.